To release more than 20 albums during his career is an extraordinary achievement in itself. But doing it with the spirit and virtuosity of Bonnie Raitt is quite another thing. The beloved singer-songwriter and guitarist has racked up accolades as his discography has unfolded over the past five decades. She became one of the most respected and decorated artists in blues and roots music. On his 21st LP Just like that…released in April – that tally of 21 includes his two live albums, as they are no mere stopgap – Raitt shows no signs of slowing down.
Just like that… follows Raitt's 2016 album Dig deep, a widely acclaimed record that, among other accolades, earned Raitt an Artist of the Year nomination at that year's Americana Music Honors and Awards. Raitt's 2012 album Slipstream, Dig deep and Just like that… were all released through her own label Redwing Records, which she started a decade ago.
Raitt recorded Just like that… last summer in Sausalito, Calif., producing the album herself alongside recording and mixing engineer Ryan Freeland. His studio band was a mix of longtime collaborators and new blood, including veterans James "Hutch" Hutchinson on bass and Ricky Fataar on drums. Relative newcomers Kenny Greenberg and Glenn Patscha joined on guitar and keyboards, respectively, while Raitt's old friend George Marinelli lent guitar work to "Livin' for the Ones".
While most Just like that… is made up of covers, Raitt wrote four new songs for the release. Highlights of Raitt's original material include "Down the Hall", based on a true story of a prison hospice program originally reported in The New York Times, and "Livin' for the Ones," which takes stock of the loved ones and collaborators Raitt has lost over the years with a mix of honest vulnerability and respectful tribute. Raitt also pays tribute to those she lost in the liner notes, including Toots Hibbert, John Prine and Allen Toussaint. "Down the Hall" in particular is a stark reminder that Raitt is a powerful lyricist, as the track takes on the perspective of an inmate witnessing the final days of patients in the prison's hospice ward.
Vocally, Raitt sounds as loud – if not louder – than she did on hits in her catalog like "Angel From Montgomery" and "I Can't Make You Love Me," her naturally soulful vocals bringing cutting edge and seriousness to the more serious album. moments. "Down the Hall," for example, finds Raitt exploring a dark register as acoustic guitar and organ mingle softly beneath his vocals. She can still rock and moan with the best of them, as heard on the aching blues "Blame It on Me" and the arena-ready "Livin' for the Ones."
Raitt's guitar chops are as thin and on full display as ever throughout the LP. The opening track "Made Up Mind", first written and recorded by Canadian country-rock band The Bros. Landreth, serves tasty slides on soulful vocal harmonies and a groovy rhythm. "Blame It on Me" showcases Raitt's understated rhythmic prowess, with a few supple, bluesy flourishes for good measure. The title track leaves room for Raitt's more melodic playing, and "Waitin' for You to Blow," another of Raitt's originals from the LP, is a delightful blend of funky jazz chords, fast legato leads, and melodious chords. creatively used octaves.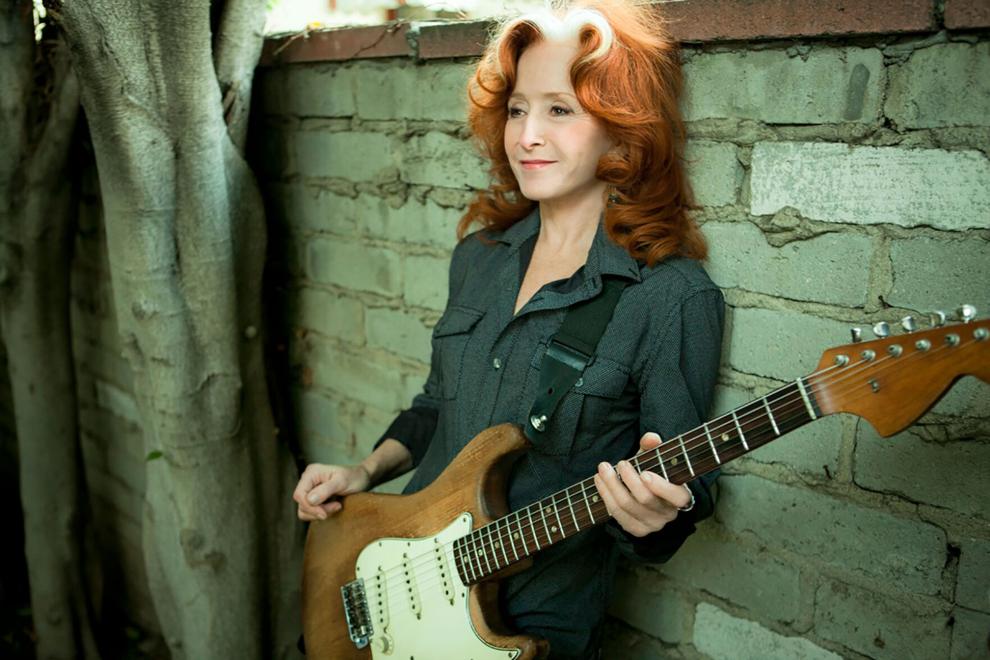 Release music isn't all Raitt has been doing in 2022. In March, Billboard honored her as part of its annual Women in Music event, presenting her with the Icon Award. In April, Raitt received the Grammys' Lifetime Achievement Award, the Recording Academy's highest honor and one that has historically been bestowed upon artists such as Tina Turner and Emmylou Harris. That same month, his 1989 album Just in timewhich brought Raitt his first real commercial success, was added to the National Recording Registry at the Library of Congress.
Raitt is currently on an extensive tour in support of Just like that…, which stops for back-to-back nights at the Ryman on Thursday and Friday. The lineup of guests joining her on various dates includes Marc Cohn and Mavis Staples, as well as NRBQ, whose "Something's Got a Hold of My Heart" appears in groovy form on Raitt's new album. Another icon, Lucinda Williams, will share the stage with Raitt in Nashville.
With a huge catalog – stacked with chart hits and fan favorites – to draw from, and a stellar live band to bring those songs to life, Raitt's Ryman shows are sure to be this year's highlights. Half a century into her vibrant career, she has achieved a status most musicians dream of, but few achieve: a living legend, still in her prime.